Equipe Actuariat Durable
Stéphane LOISEL - Titulaire de la chaire
Professor Stephane Loisel holds a PhD in applied mathematics from University of Lyon, a MSc in actuarial science and finance, and is a fellow and former member of the board of the Institut des Actuaires. He is now full professor at ISFA , Universite Lyon 1. He was visiting professor at ORIE, Cornell University in 2014 and has been lecturing for several years in Universite Paris 6 and ENSAE. Associate Editor of IME, MCA P, BFA , Risks and co-editor of EAJ, his main research interests include ruin theory with dependent risks, Solvency II, regulation and ERM, longevity risk and customer behaviour in insurance.
He is the coordinator of the ANR 4-year research project LoLitA (Longevity with Lifestyle Adjustments) and of the research chair Actuariat Durable sponsored by Milliman Paris. He received the SCOR PhD award in 2005, the Lloyd's Science of Risk runner-up prize in 2011 and the Hachemeister prize in 2013.
Stephane is also the scientific director of the French CERA program.
He is a board member and member of the audit committee of Axéria Prevoyance Group.
Alexandre BOUMEZOUED - Responsable R&D Milliman Paris
Alexandre Boumezoued is leading the Research & Development team in Milliman Paris office, covering modelling topics in life and non-life insurance as well as financial risks.
Alexandre's current research interests deal with stochastic population dynamics and its use for longevity and mortality risks purposes, stochastic micro/macro non-life reserving models, as well as calibration methods for interest rate and credit risk models.
During the last years, Alexandre has given talks in international conferences and working groups worldwide, and courses in actuarial centers in France.
Alexandre received his PhD in Applied Mathematics from Paris 6 University (Probability and Random Models Laboratory), for which he has been awarded by the 2016 PhD SCOR Actuarial Prize.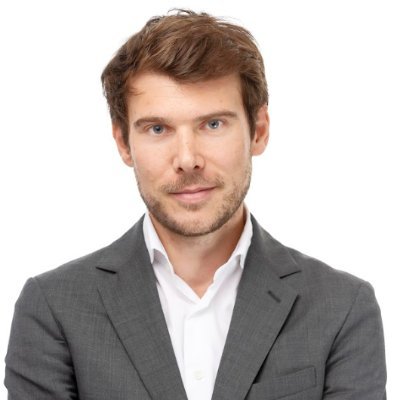 Aurélien COULOUMY - Maître de Conférences associé à l'ISFA et Responsable de la transformation digitale, CCR Re
Aurélien holds an actuary degree from the "Institut de Science Financière et d'Assurances" (ISFA - Université Lyon 1). He started his career in Paris in 2012 as a Consulting Actuary with Optimind before moving to Brussels for Addactis as Model Manager. Since 2017, he was Head of the Data Science Department at Reacfin.
Aurélien is a certified member of the Institute of Actuaries. He is also an Associate Lecturer at ISFA and a member of the SAF Laboratory where he works on various teaching and research topics, including the use of learning methods related to language processing and image processing applied to the insurance field.
Anne EYRAUD - LOISEL - Chercheur, Laboratoire SAF
Anne EYRAUD-LOISEL est maître de conférences et directrice adjointe de l'ISFA, Université Lyon 1. Elève normalienne en mathématiques à l'ENS Lyon, elle est également actuaire agrégée et membre de la commission scientifique de l'Institut des Actuaires. Pendant sa thèse de doctorat en Mathématiques Appliquées, elle s'est intéressée à des problématiques de modélisation de l'asymétrie d'information sur les marchés financiers. Ses thématiques de recherche par la suite ont continué de s'intéresser à l'asymétrie d'information et à ses impacts, non seulement en finance sur l'incomplétude des marchés, mais également en assurance, et plus généralement à la modélisation prospective de l'évolution des risques en assurance et en finance. Elle a dirigé la chaire de recherche « Actuariat Responsable : gestion des risques naturels et changements climatiques », financée par Generali de 2010 à 2015. Cette chaire s'est intéressée à des problématiques de mesures de risque adaptées au changement climatique, et à leur utilisation dans les domaines de la gestion du risque climatique, de l'assurance et de l'actuariat.
M. Mercè CLARAMUNT  - Chercheur, University of Barcelona
Professor M. Mercè Claramunt holds a PhD in Economic and Business Sciences from University of Barcelona and she is actuary from the same university. She is now associate professor of the University of Barcelona and has focused her research and teaching career on reinsurance, ruin theory with dependent risks, Solvency II and private and public pensions. M. Mercè Claramunt is the head researcher of the Actuarial and Financial Modelling research group, the Chair Longevity Institute and the Observatory of European Private Pensions Systems. She has been coordinator of the Doctorate in Business and the Master in Research in Business, Finance and Insurance at the University of Barcelona. She is full member of the Col·legi d'Actuaris de Catalunya and its representative on the Education Committee of the Actuarial Association of Europe and the International Actuarial Association.
---
Julien VEDANI - Thésard CIFRE chez Milliman
Thèse soutenue avec succès en septembre 2016, il continue à participer aux travaux de recherche sur les thématiques du projet.
…
Alice FUMEX - Support & Valorisation de la recherche
En support sur l'organisation des évènements et les liens administratifs avec la Fondation du Risque.